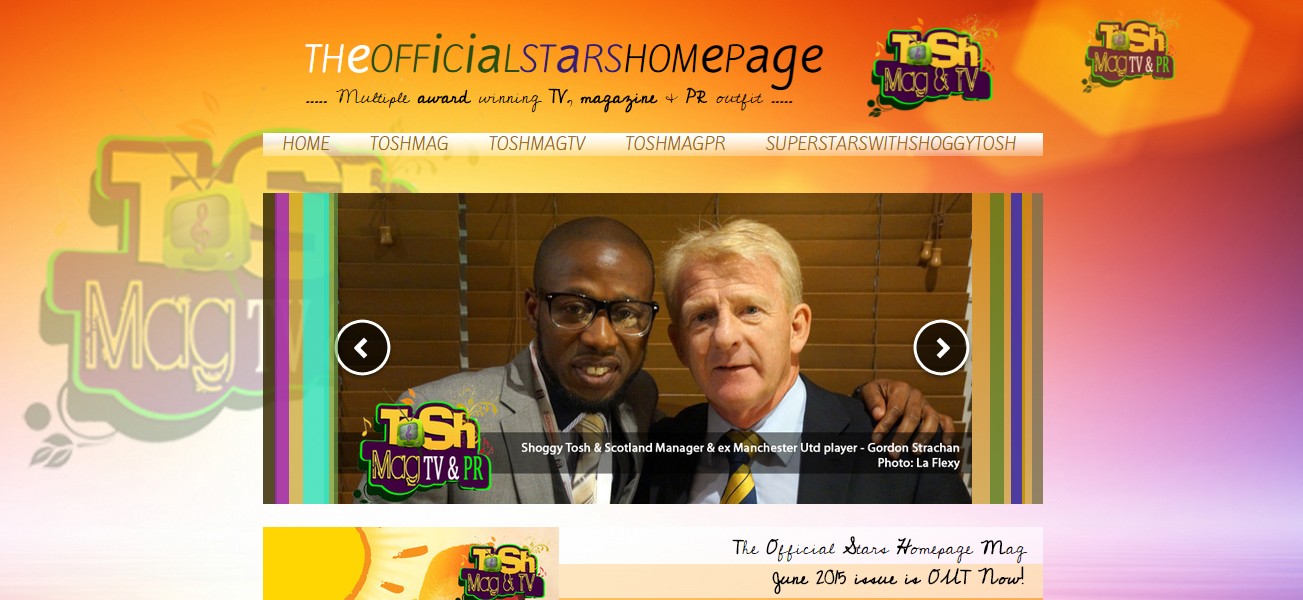 TOSH MAG TV A MULTI AWARD WINNING MAGAZINE, ONLINE TV & TV SHOW.
TOSH MAG TV is a multiple award winning media platform that specializes in publishing magazines, TV shows, and an online TV. Based in London, United Kingdom, TOSH Mag TV show, tagged TOSH Mag TV Show first aired on BEN Television in 2009 and was broadcast for 18 months to viewers across Europe via BSkyB and Sky Television and Africa via MyTV. It was scripted and produced by Shoggy and Femi Best Touch, and won over eight international awards including double BEFFTAs and National Gospel Awards.

TOSH Mag's new TV show to be released in 2016 is tagged Superstars with Shoggy Tosh, with guests like Brazilian superstar, Roberto Carlos, Nigerian football international, John Utaka, 2014 Commonwealth 100 & 200m champion - Blessing Okagbare, and more. CLICK HERE FOR MORE INFO...
CONTACT SHOGGY TOSH | MANAGEMENT & BOOKING: Miss Hayley Haye: Hayleyhaye@toshmag.com